Kam jde cena uhlí, tam akcie NWR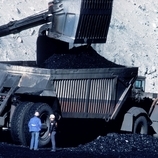 Ceny akcií NWR během dvou uplynulých měsíců vzrostly o téměř sto procent. Hlavním důvodem ohromujícího zhodnocení byl růst cen koksovatelného uhlí na světových trzích, jež se ze 130 USD vyšplhalo až k úrovni 150 USD za jednu tunu. Hranice 150 byla investory velice sledována a to z důvodu prolomení technického ukazatele 200 denního klouzavého průměru. Jeho překonání se většinou stává podporou a určujícím faktorem pro nastavení nového trendu. Podívejme se nyní na fundamentální stránku věci.
V Číně dochází každoročně k otevírání několika nových dolů, které dokáží více a více uspokojovat nárůst spotřeby spojený s expandující ekonomikou. Současné problémy stavebního sektoru nebo zpomalujícího průmyslu by však měly být jen krátkodobým čistícím elementem a poptávka po koksovatelném i termálním uhlí by tak měla opětovně vykazovat rostoucí objemy. V USA jsme svědky boomu břidličného plynu tlačícího ceny termálního uhlí k minimům a "nuceným" exportům do Evropy. Samotná situace v Evropě bez jasné jednotné energetické koncepce nebo stále slabé, i když zotavující se, ekonomiky jen stěží v krátkém horizontu jednoho až dvou let dokáží poskytnout výrazný impulz pro růst cen uhlí. A právě zde tkví stěžejní existenční otázka pro NWR. To již po tři čtvrtletí hospodaří s provozní ztrátou a peněžní toky z provozu nedokáží pokrýt vysoké úrokové náklady. Volná hotovost by tak při současných cenách uhlí, za předpokladu odprodeje části koksovatelného byznysu, měla vystačit na zhruba jeden až dva roky. Záležet ovšem bude na možných vynucených splátkách úvěrů (spjatých s covenanty), zbavení se neprofitabilních operací nebo vyjednání nižších mezd, které tvoří přes 50 % provozních nákladů. Společnost je při současném vysokém zadlužení vlastně pouze jakousi proxy na ceny uhlí, jež v následujících měsících určí, zda společnost přežije či zbankrotuje.
U akcií NWR tak můžeme i v budoucnu očekávat vysokou závislost na pohybu cen především koksovatelného uhlí, kdy v případě jeho růstu k hranici 180 dolarů za tunu by vnitřní hodnota NWR mohla vyskočit až k 100 Kč za akcii. V případě očekávání setrvání cen uhlí na současných úrovních bych se akciím NWR vyhnul.
Martin Pavlík,
Portfolio Manager
Conseq Investment Management, a. s.