Registry, registry a zase registry….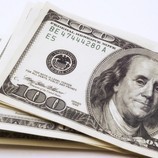 Už se Vám stalo, že vše platíte včas a pořádně a při žádosti o úvěr se nestačíte divit? Znám plno lidí, kteří se s touto nepříjemnou situací potkalo.
Například, když si rušíte učet u banky, může Vám zde vzniknout nedoplatek za poplatky. Když přidáte k této situaci stěhování a nedáte o tom bance vědět, máte namířeno mílovými kroky k zápisu do registru.
V jiném případě je cesta k zápisu ještě jednodušší, když využíváte kreditní kartu spolu s inkasem splátek. Není problém v dnešní uspěchané době utratit nemalou částku přes kreditní kartu, která přesahuje denní limit na vašem bankovním účtu. A v den, kdy se mají peníze převést na kartu, je splátka bankou blokována a neopustí Váš účet, a pokud nesledujete účet denně, máte zaděláno na problém.
A bohužel k tomu všemu, jsou v tomto případě banky velice rychlé a zapisují nemilosrdně.
Pokud máte zájem o hypotéku, určitě nekývnete na první nabídku prvního peněžního ústavu. Pokud, máte dost času, můžete oběhnout klidně pět bank a nechat si zpracovat pět návrhů hypotečního úvěru. Málokdo ale ví, že se každá žádost eviduje do registrů a každý ústav to vidí. Bohužel, některé ústavy toto jednání pojednávají jako podezřelé a na hypotéku můžete zapomenout.
TIP: Dobré je vždy bankéře upozornit, že nejsou jediná banka na světě a máte podáno více žádostí.
K tomu všemu se připravte na to, že záznamy z registrů jen tak nezmizí. Z bankovních registrů se tato žádost vymaže až po roce a z nebankovního registru po půl roce.
Základní databáze dlužníků
Základními databázemi dlužníků jsou Bankovní registr klientských informací (BRKI) a Nebankovní registr klientských informací (NRKI), provozující společností, která se jmenuje  Czech Banking Credit Bureau (Bankovní registr) a další společností Czech Non-Banking Credit Bureau (Nebankovní registr).
V Bankovním registru se uchovávají informace každé osoby, které mají s některou z členských peněžních ústavů, např. banky a spořitelny (celkem 26 členů) uzavřenou smlouvu o úvěru (např. hypoteční úvěr, spotřebitelské úvěry, překlenovací úvěry, kontokorentní úvěry, karty apod.), případně sepsali návrh na uzavření úvěru, či v minulosti už úvěr měli. Z těchoto informací je možné zjistit jeho důvěryhodnost, jaká je bonita klienta, jaké využívá nebo využíval úvěry i jaká je jeho platební morálka.
V Nebankovním registru jsou uchovávány informace jak o fyzických, tak právnických osobách, které mají (případně měli) jiný než bankovní úvěr (např. finanční leasing) od úvěrových či jiných leasingových společností (aktuálně 28 členů).
TIP: Jestli se hodláte někdy v budoucnu pořídit vlastní bydlení, je zde jednoduchý krok, aby se Vám to podařilo. Zažádejte si už teď o výpis z registrů (stačí jednou za rok) a zkontrolujte si, zda je vše v pořádku. Pokud zde totiž bude nějaký zápis, budete mít více času na řešení.
Je třeba, aby o výpis požádali vždy všichni zúčastnění (tzn. mamka i taťka, i když je mamka na mateřské dovolené). Při vyplňování žádosti o výpis, doporučuji zatrhnout expresní formu, cena je 200,- + poštovné. Na žádostech je třeba ověřit podpis a zaslat na adresu uvedenou na formulářích. Formuláře jsou přiložené na konci článku.
Kdyby jste se potřebovali dozvědět o tématu více kliknětě na tlačítko níže a můžete mě kontaktovat, rád se s Vámi potkám.
Ing. Jiří Vaněk